In recent years, online shopping has become incredibly popular all over the world. Consumers like to shop not only in local shops, they are increasingly shopping beyond their national borders too. ShopBuddies, the ultimate cashback shopping community, now allows you to earn cashback when you shop worldwide. There are over 30,000 online shops to choose from, so you can now truly shop anywhere using your computer, tablet or phone.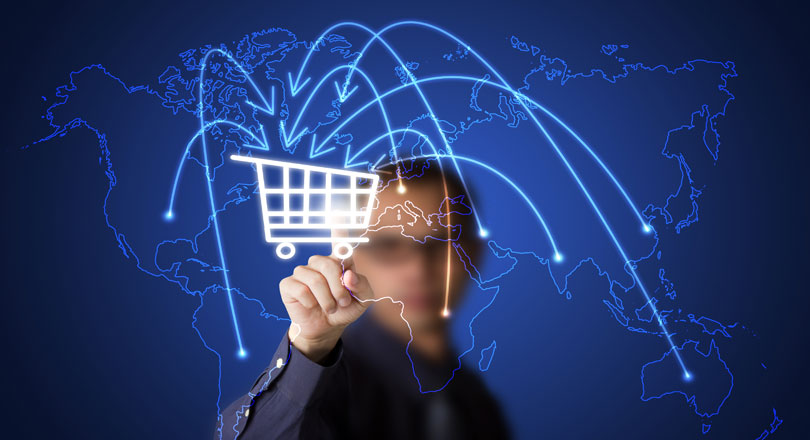 Every year, e-commerce growth is estimated at 7 to 10%, which translated to almost 1.79 billion internet users making at least one purchase through a digital channel in 2018. That is about 61.5% of the total number of internet users. More than half of online shoppers have made purchases outside their national borders in the past few months. Cross-border shopping is clearly on the rise and it is expected to grow even further in the years ahead. The neighbouring countries are a clear favourite, but Chinese shops like Alibaba are also popular.
Shoppers still mainly buy clothing, sportsgear and electronics online, and they book holidays. However, other product categories are also gaining ground all over the world, such as food and drink. Just look at the explosive growth of online supermarkets and food ordering services. Important factors influencing this rapid spike in popularity are convenience and time savings in our hectic modern lives.
Millions of products worldwide within easy reach
ShopBuddies, the largest online cashback community in Europe, makes online shopping even more fun by offering members cashback when making a purchase in one of the participating shops. ShopBuddies has a wide range of participating shops within the national borders, but it has now also partnered with its international platforms, opening up possibilities for cross-border shopping. This has resulted in an exponential growth in the number of online shops affiliated with ShopBuddies where members can earn cashback to over 30,000.
These shops are based in the 18 countries where ShopBuddies is active, including the UK, Germany, Italy and The Netherlands, as well as countries outside Europe, such as the US and Australia. The offer includes major players like Amazon and eBay, as well as smaller specialised shops. This gives the ShopBuddies members access to millions of products, which can be purchased worldwide with cashback. As a result, OrangeBuddies expects its share of cross-border purchases in its communities to grow even further this year.
Further growth of cross-border shopping
The number of affiliated online shops in the ShopBuddies communities is set to increase in the years ahead, for example with the expansion to new markets, such as Canada. The existing markets, including the US, are also set to be expanded further. By 2020 we aim to have reached the milestone of 35,000 affiliated online shops worldwide.
E-commerce and cross-border shopping will grow somewhat hand in hand. A few conditions for the sustained growth of cross-border shopping are fast deliveries by foreign online shops and a wider range of payment options for foreign customers. This will boost consumers' trust in these shops.
OrangeBuddies is trying to stimulate the growth of cross-border shopping by joining forces with more and more foreign shops. That brings faraway shops a lot closer to home and puts customers' interests first.