During the recent insurance season (November 2017 – January 2018), a large number of Dutch OrangeBuddies members chose to switch to a new insurance provider. This resulted in 34% growth in turnover rates compared to 2016. This increase, following the decline in 2015/2016, signifies the second year in a row whereby a positive trend has been observed. Insurance provider OHRA and health insurance comparison website Zorgkiezer were the season's favourites.
After last year's increase of 28% in the number of health insurance policies purchased via one of the OrangeBuddies Media Dutch cashback platforms, this year also showed significant growth. 34% more policies were purchased in 2018.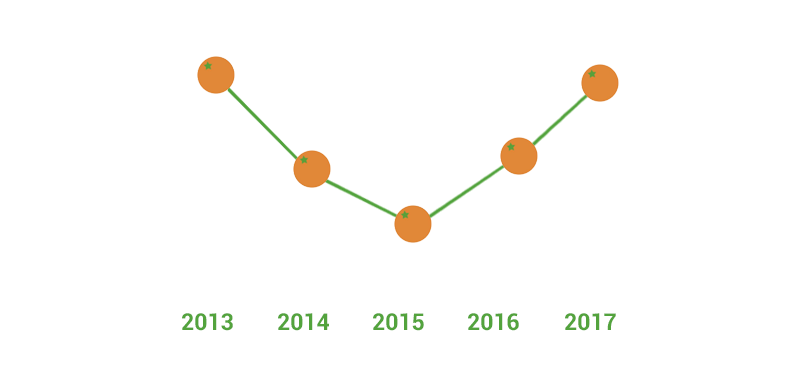 This growth can be credited to a number of factors. The number of cashback members, for example, increased last year along with the awareness of cashback in general. Where consumers were relatively unfamiliar with cashback in past years, the concept of receiving a cash return on online purchases (including health insurance policies) is now known to a much broader audience. Households are also increasingly focused on managing funds, both due to limited financial resources as well as a growing awareness of unnecessary spending.
Growing trend in switching health insurance providers
In addition to the 34% increase in the number of health insurance policies, a turnover growth of 16% has also occurred during the recent insurance season. Relative to the total number of insurance policies, the turnover growth is rather limited; however, this has to do with the fact that insurance comparison websites showed significant growth relative to insurance providers. Fees for comparison websites are also lower than those for health insurance providers. Additionally, fees for insurance providers were also reduced throughout past years and not all insurance providers are familiar with the advantages of cooperating with cashback websites which results in promotional limitations for their product.
It is notable that the general market trend in the number of individuals switching health insurance providers since 2015 does not apply to OrangeBuddies Media. In fact, since that period OrangeBuddies Media has noted a growing trend within its cashback communities.
Insurance comparison websites Zorgkiezer, Independer and Pricewise popular
The growing popularity of comparison websites for healthcare insurance among cashback consumers is evident in the 69% of the total number of insurance policies for 2018. A minority of 31% chose a specific insurance provider directly.
The percentage choosing to switch healthcare insurance providers via a comparison website showed a strong preference for Zorgkiezer, followed by Independer and Pricewise.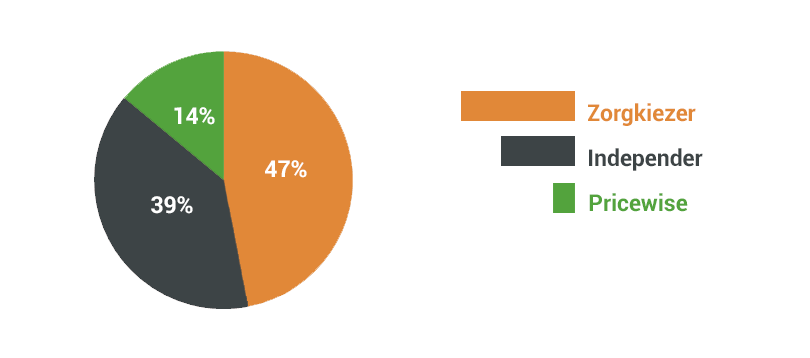 Among health insurance providers, insurance with OHRA took a significant lead. 39% of cashback members making a direct switch to a new health insurance provider chose to be insured with OHRA. This year's remaining top 5 insurance providers were Ditzo, CZ, Univé and Delta Lloyd.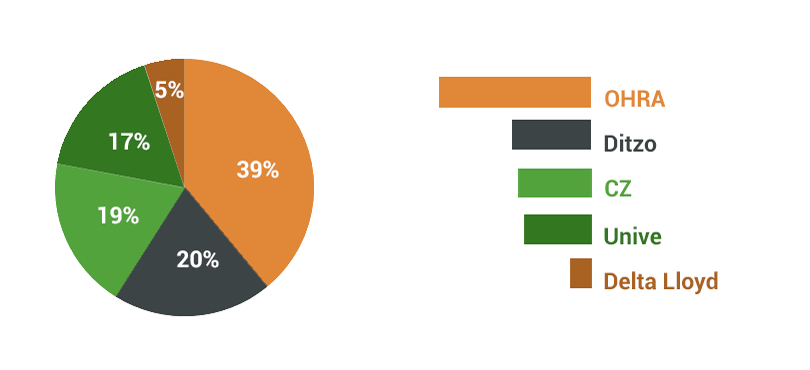 Noteworthy in the average age of insurance comparison website users is that primarily individuals over the age of 50 feel the need to compare various insurance policies. They appear to be more active in searching for the healthcare and coverage best suited to their situation. This generation is also highly budget-conscious.
Continued growth of health insurance policies expected in 2019
Considering the positive results charted in the 2017/2018 insurance season, coupled with the growing trend in previous years, OrangeBuddies Media foresees a continued increase for 2019 in the number of consumers making use of its Dutch cashback websites to transition to a new health insurance policy. Cashback awareness will also continue to expand this year, and the 100% cashback concept of ShopBuddies.nl will highlight the significant advantages to consumers.