As a shopping event, Black Friday has become enormously popular in many countries all over the world in recent years. This trend is expected to continue in the years to come. This development is clearly reflected on the cashback shopping platforms of OrangeBuddies Media. Last year, OrangeBuddies saw a 50% increase in the number of sales around Black Friday, while the average order amount was also higher than previous years. In short, expectations for Black Friday 2018 are high. In this article, we will share some invaluable tips that you can use to give your revenue an extra boost with the help of cashback communities.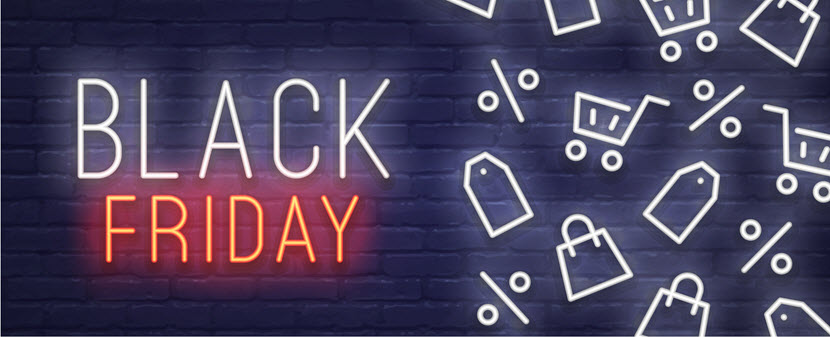 #Tip 1: Start planning your marketing campaign on time
Due to our international presence, we see the Black Friday event becoming more and more popular year after year. In a growing number of countries, it is already one of the major sales events of the year. As a retailer, there is no ignoring it. When should you start planning your Black Friday marketing activities? At OrangeBuddies, the first campaigns are developed as early as September. Due to the event's rising popularity, companies set aside special budgets for it. In order to seize every possible opportunity, the budget allocation planning process also starts early. Our advice is not to wait too long and start planning your promotional events in our cashback communities now.
#Tip 2: Target the right audience for your product or brand
Although many online shoppers are out to score a great deal during Black Friday Week, this is the perfect time for true bargain hunters. At no other time during the year do companies offer such deep discounts. Cashback shoppers are always after the best deal. This is especially true during Black Friday, when they can benefit from both discounts in the web shops and cashback on their purchases. Especially during events like this, cashback members are extremely loyal to their community.
This loyalty makes the cashback platforms perfect for targeted marketing campaigns during major events. With the help of segmentation, you can target the specific audience for your product or brand. To generate interest in a product or brand or to improve your brand recognition, it is advisable to bring the cashback community into contact with it multiple times. One way to do this is by launching the campaign during the week before Black Friday and repeating it during the week itself. For the grand finale, your special promotion runs during the Black Friday & Cyber Monday weekend.
#Tip 3: Deep discounts on a wide range of products
Whereas electronics used to generate the most sales during Black Friday, many other types of products also sell like (digital) hot cakes these days. For example, clothes, beauty products and toys are on the rise, as are holidays and trips. Online consumers respond well to retailers' trend of also offering deep discounts on other product categories. As a result, it no longer matters wat sector you are in; by offering deep discounts during Black Friday, you will attract attention from online bargain hunters as well.
#Tip 4: Increase your revenue by extending Black Friday
Black Friday used to be only the Friday after Thanksgiving. Later, the following weekend and the Monday, known as Cyber Monday, were also tacked on. In recent years, the period before this shopping event has been extended by starting well before the Friday after Thanksgiving. We are also seeing a clear shift in the Black Friday activities within our cashback communities. Many web shops begin offering deep discounts on the Monday before Black Friday. Our cashback members also know by now that the discounts become available sooner.
Bargain hunters tend to wait for the extreme discounts that are offered during the weekend, despite running the risk of missing out on a great deal. However, the majority of consumers would rather be safe than sorry and is willing to settle for the discounts that they can get on the days leading up to the Black Friday shopping event. By starting your ad campaign early, you can not only reach the extreme bargain hunters, but also the large group of online shoppers who want more certainty at the cost of a slightly lower discount.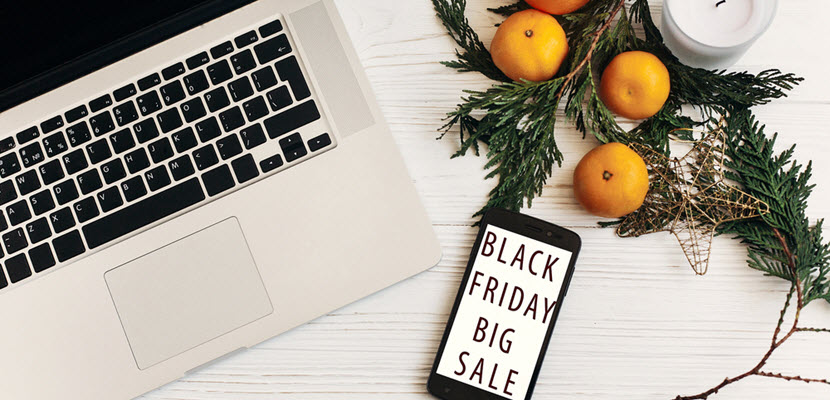 Black Friday expectations OrangeBuddies Media
With a 50% increase in the number of sales during the 2017 event and a doubling of the revenue compared to the year before, the expectations for Black Friday 2018 are high. We see that Black Friday is still growing in popularity among our web shop partners, which is partly why we are confident that we can top last year's sales figures. Additionally, we have further increased our market share in a number of countries and invested in expanding the number of active cashback members.
In 2017, the Netherlands, Germany and Italy made up OrangeBuddies Media's top three of best performing countries during Black Friday. That is not entirely surprising, given that these countries are among our biggest markets. This year, several other countries, including France and Spain, might surprise us by earning a spot in this top three. Furthermore, we expect the range of popular product categories during Black Friday Week to expand even further this year. The popularity of mobile shopping will likely also increase. Both trends were already visible last year.
Black Friday Cashback survey
At the moment, we are conducting a detailed Black Friday survey among our cashback communities all over the world. The results of this survey, which will be published soon, will allow us to further optimise our platforms. We can also use them to target Black Friday campaigns even more effectively in order to realise the intended marketing objectives. Keep a close eye on our website for the results of this study.
OrangeBuddies Media can advise you regarding the use of the ideal (combination of) marketing channels with which to target the right audience for your products during Black Friday. In every country in which we operate, we have access to detailed user data. With the help of segmentation, any advertiser can effectively reach out to their target audience. Our presence in eighteen countries all over the world is another benefit for retailers who operate in multiple countries. As a result, it is now also possible to set up Black Friday marketing campaigns on a global scale.
» Request our Black Friday media kit or contact us to discuss the possibilities for your campaign