Black Friday was again a great success among the cashback shoppers of the OrangeBuddies Media concepts. Clear growth figures can be seen throughout Europe. It is striking that more was spent per purchase this year and the number of mobile purchases has risen sharply.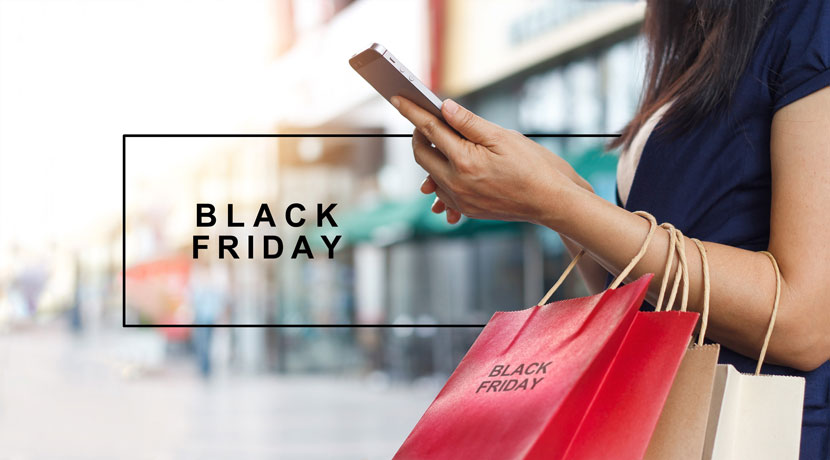 Total order value increases by 38%
The growth in online purchases during Black Friday keeps on increasing. The number of transactions at OrangeBuddies rose by more than 10% compared to 2018. The total order value increased by no less than 38%. Cashback shoppers clearly go for more expensive purchases and buy more products at the same webshop.
Compared to a regular weekend, Black Friday even generated 46% more transactions this year. And Black Friday 2019 also delivered a 2.7x higher order value than in a regular weekend.
These growth figures clearly show that Black Friday is still gaining popularity every year, which is in line with expectations from our Black Friday survey.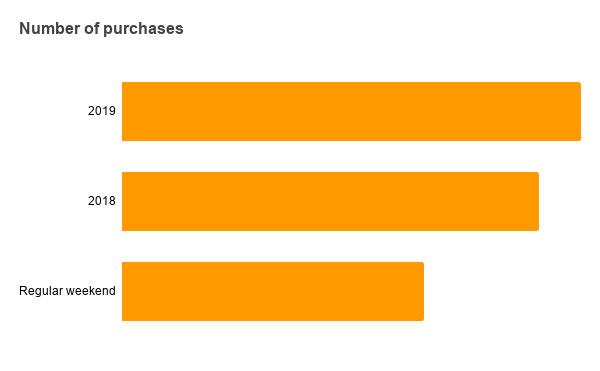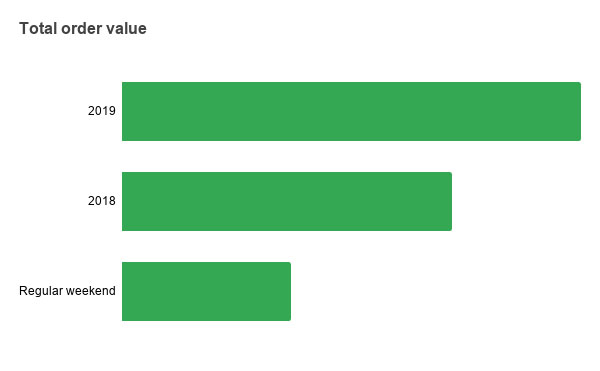 Electronics and fashion sell best
The most popular categories during Black Friday are electronics and fashion throughout Europe. These categories are by far the favorite with cashback shoppers. Electronics have gained some ground this year compared to last year, when fashion was still at the top in most countries. A close second is household appliances.
Toys and holidays, categories that respondents from our Black Friday report were also interested in, lag behind in terms of number of purchases.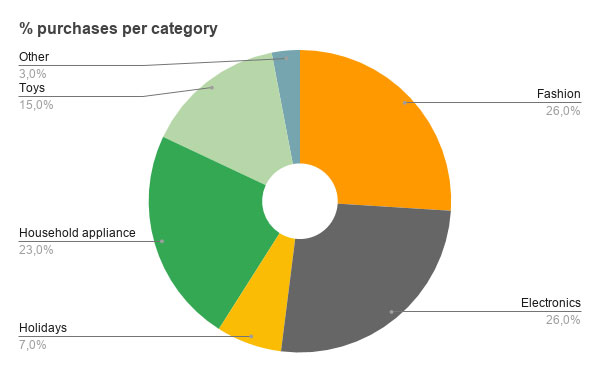 Mobile shopping during Black Friday 2019
The trend of on-the-go purchasing, as described in our Black Friday report, certainly applies to cashback shoppers. More and more purchases are made with the smartphone. With a shift of around 15% from desktop to mobile compared to Black Friday 2018, this can be called a clear trend. Who knows, the current shared first place for mobile and desktop will be claimed by mobile next year during Black Friday and the desktop will move to second place…
The tablet remains, as in previous years, far behind when it comes to making purchases. This device is used more as a means of providing information.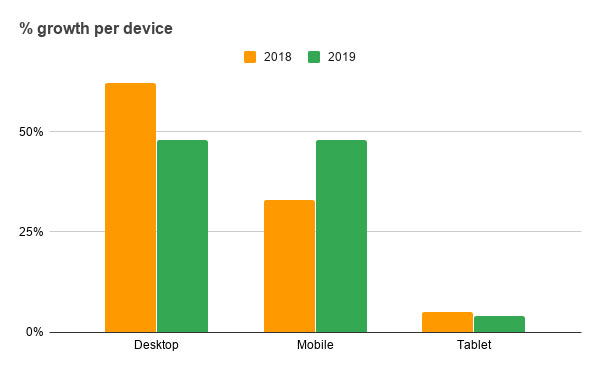 View our full report with all trends of Black Friday 2019 and tips that retailers can take advantage of not only during Black Friday, but throughout the year.