A brand new edition of the Global Cashback Industry Report was recently published, with interesting insights into the estimated $108 billion global cashback industry worldwide. The report has analyzed global leaders in 10 geographic markets. OrangeBuddies Media is the largest cashback market leader in Europe with more than 8 million members in 13 countries.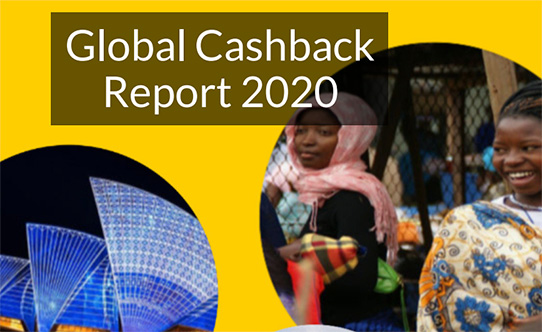 The cashback report provides detailed market overviews, market-leading insights, best practice guides and profiles of the world's leading cashback companies in 10 major markets. One of the interesting highlights from the report is the average of 3.4 times increase in conversion generated by cashback promotions. The order value also shows an increase of 46% as a result of cashback promotions.
In 2015 the cashback industry report was published for the first time. In that edition OrangeBuddies Media was already referred to as a cashback market leader in Europe. In the 2020 report we are again the largest cashback leader in Europe, with 100 cashback shopping portals in 13 countries. Something we are very proud of and we strive to maintain this position in the European cashback market.
Since the publication of the report in 2015 OrangeBuddies Media has evolved, with our cashback concepts where more than 8 million members now shop daily with cashback at 35,000 online stores worldwide. We also invested in optimizing the user experience, as well as the app and alertbar, which will notify you when you can receive cashback while surfing the internet.
To read the full 2020 Global Cashback Industry Report check: www.cashbackindustryreport.com