What will happen in the area of cashback in 2018 and what are the plans of OrangeBuddies for this year? What are the new trends in online (cashback) shopping and where are the biggest challenges for players in the market? Like every year, OrangeBuddies Media looks back on its most important developments last year and provides insight into our plans for this year.
Cashback shopping: What happened in 2017?
For 2017, as a company, we had various objectives and new challenges, including the launch of a 100% cashback concept, entering a few new markets and intensifying contact with the advertisers to expand the range of webshops as well as the number of customised branding campaigns. The strategic objectives were further growth in turnover, number of members and commission/cashback.
Looking back on the past year, we as a company are once again proud of the results we have achieved, with sales growth of 26% and a growth in members worldwide of 58%. In several countries, we have now acquired the position of market leader in the field of cashback and our reach has been expanded with a few new countries. The total cashback paid to our members has even increased by 50% compared to 2016 and the range of cashback webshops has grown by 25%.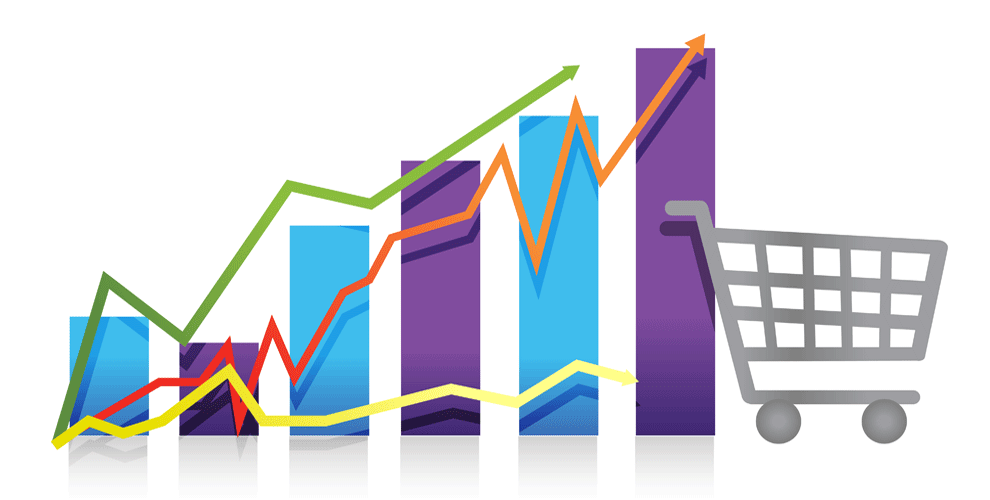 In addition to the challenges we had planned for 2017, there were more developments in the course of the year that we faced head on. The change of the market and the needs of the online consumer often require direct action and these are opportunities that we as OrangeBuddies do not want to miss.
1. Launching ShopBuddies 100% cashback The launch of our 100% cashback shopping platform ShopBuddies was at the top of the list of developments in 2017. The first 100% cashback platform that was available worldwide and offers billions of online consumers the opportunity to receive 100% cash back on their purchases. In many countries even with the highest cashback guarantee, which makes it clear to the whole market that you cannot ignore ShopBuddies.
With this, in some countries still, progressive concept, we want to play a worldwide market leading role within a few years. The first step in this direction was made in 2017 with the name change of ShopBuddie.nl in ShopBuddies.nl. After that, the Belgian, German, French and English ShopBuddies websites were launched in 2017.
2. Growth Online Panel surveys Our members worldwide have clearly shown their needs in recent years and on that basis we have added new modules and components to the platforms. One of the fastest growing parts in 2017 was the Online Panels. Consumers like to give their opinion on a variety of subjects and in return receive compensation through our platforms.
At the start of Online Panel in 2016, this new option was initially only offered within our Dutch cashback websites. Shortly after, on the basis of the results, a further roll-out to the other countries was planned. In 2017 we continued this until we launched the Online Panel in all markets in which OrangeBuddies operates. The huge demand for online surveys within our communities has also ensured that we have further expanded the number of partners with whom we cooperate for the online surveys.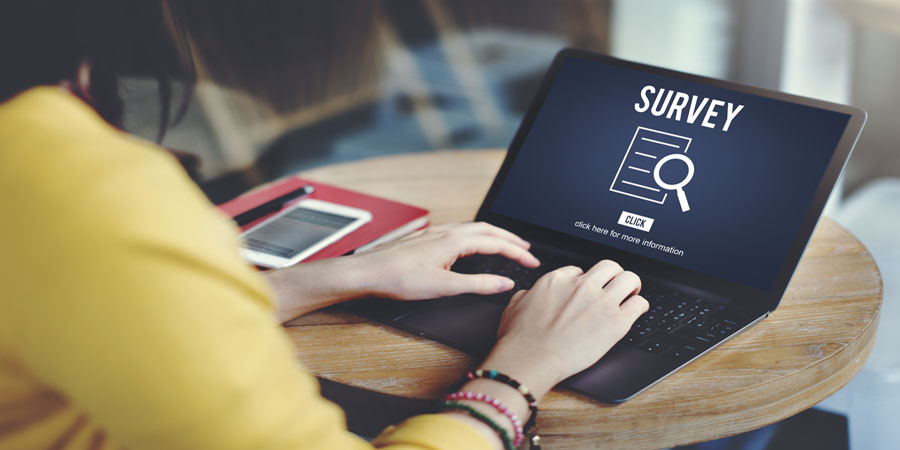 3. New markets Norway and Portugal Where in previous years the strategy was to expand to new markets, this was not as high on the agenda in 2017. Our reach has increased enormously in recent years, but we also find it important to serve all markets in the correct way. So more focus has been placed on deepening our cashback concepts in already operational markets. Nevertheless, two new countries have been added to our coverage: Norway and Portugal. In addition to keeping a close eye on developments in new markets, we also regularly receive requests from advertisers and networks to start in certain countries.
After launching cashback websites in Sweden, Finland and Denmark, Norway was a logical next step to obtain full coverage in Scandinavia. In April 2017, the first cashback website in Norway, CashbackDeals.no, went live. Furthermore, the step from Spain to Portugal was quickly set in motion. Portugal has a growing e-commerce market with an ever increasing number of online shoppers.
4. Development of new media channels The developments in the digital world move quickly, which is also the challenge that we at OrangeBuddies like to take on. New forms of communication with our members, wherever and whenever they wish and with different frequencies. In 2017, we tested various new media channels and rolled them out in all countries where we are active. WhatsApp is a good example of this. Mobile communication is indispensable to the contemporary world and so companies must also adjust accordingly. By sending interesting cashback updates via WhatsApp we offer a wider audience the opportunity to stay informed of the best deals.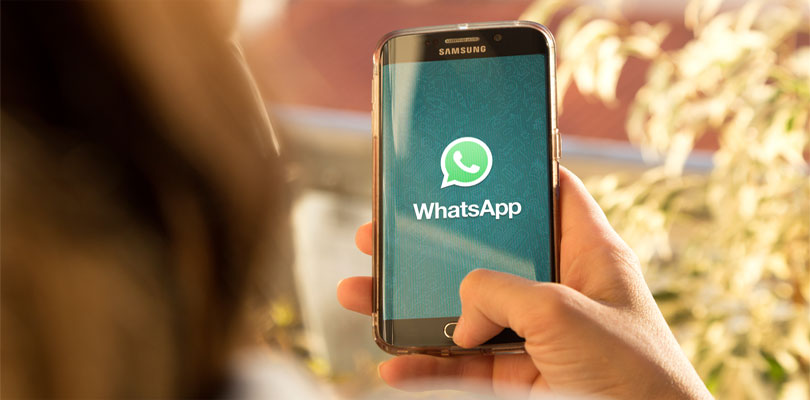 Despite the fact that device usage is shifting more and more from desktop and laptop to mobile, the innovations for these devices can not be forgotten. With browser push notifications, our communities can always stay up-to-date with the latest cashback updates. Members can also receive updates with various tools during the online shopping via desktop or laptop, if desired, to ensure they always receive cashback when shopping online. With this we try to continuously increase the usability and accessibility of our platforms.
5. Cashback events Black Friday & Cyber Monday Shopping events like Black Friday & Cyber Monday are spreading worldwide, both online and offline. Advertisers respond to this with their promotion and allocate extra budget to maximise revenue during these events. Also cashback members do not miss these events, which OrangeBuddies noticed especially during the last Black Friday & Cyber Monday weekend in November 2017. Turnover rose by no less than 50% compared to 2016.
In the Netherlands, Germany and Italy the bargain hunters truly go wild during the Black Friday weekend. These countries are at the forefront when it comes to promotion and publicity around the event. We also notice this by the advertisers, affiliate networks and media agencies with whom we collaborate. We almost need more channels to meet all advertiser promotional requests. There is also a shift in the product categories that are favourite with online shoppers during Black Friday. Where electronica was always by far the most popular during this event, other categories such as fashion, toys and beauty are catching up. The purchases become more diverse, making the event interesting for a broader range of advertisers. We are looking forward to see what Black Friday & Cyber Monday will bring in 2018 if it continues to grow at the same rate…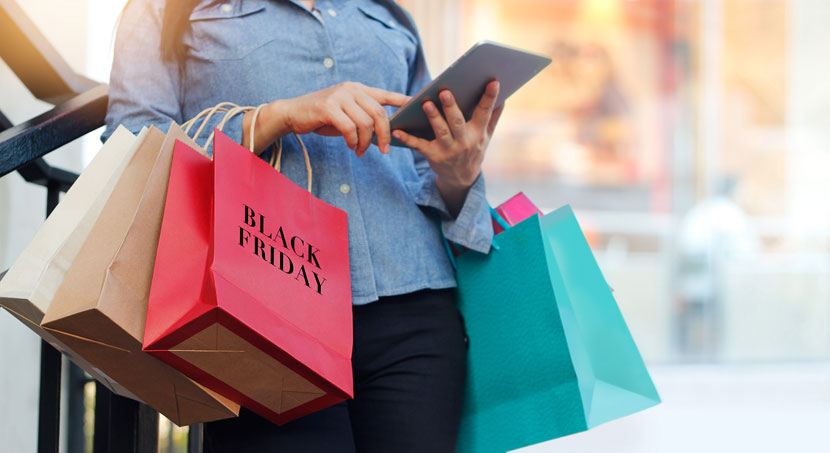 6. New offices Barcelona and London In April 2017 our branch office moved to a new location in Barcelona, again in the lively centre of this metropolis. Due to the enormous growth in country teams the old office was bursting at the seams and it was time for a next step. The new office, located in Via Laietana, is four times larger than the old office and offers sufficient growth space for the coming years. The design and decoration of the new office is entirely in an OrangeBuddies 'cashback' style.
We noticed that it was necessary for a further growth in the English-speaking markets – UK, Australia and the USA – to operate from one of these countries. Closer to the advertisers, affiliate networks and consumers. In September last year we opened our third branch office in the heart of London. With the head office in Harderwijk and the three branch offices in Barcelona, Berlin and London, the total number of employees has now grown to more than 50.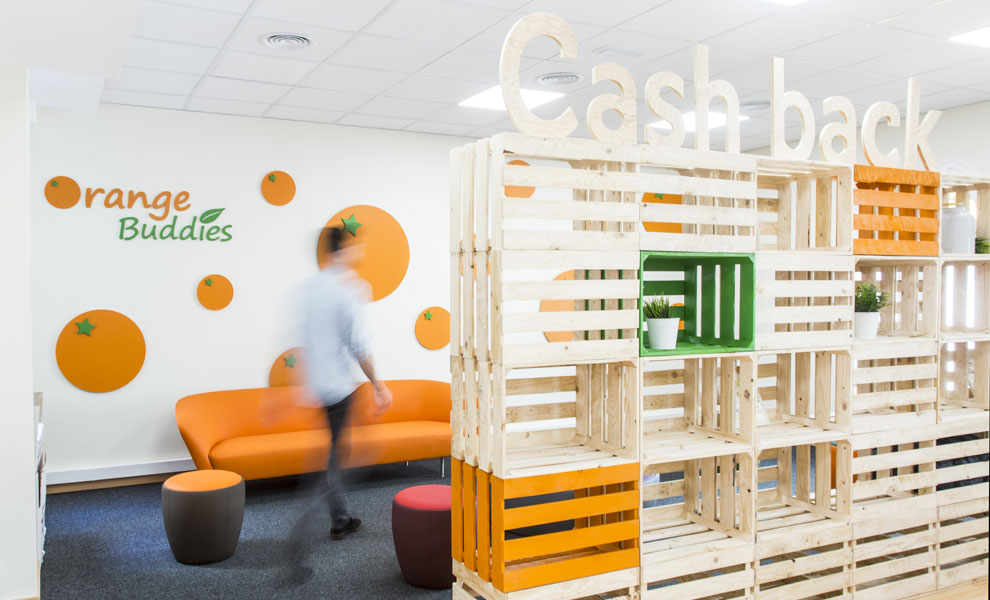 Cashback shopping in 2018: Our challenges and vision for the future
The cashback market is changing. Cashback is gaining recognition in more and more countries, making the market increasingly mature with serious players. Some players only serve one or a few markets and only a few operate globally. The chances for these big players are increasing as an ever-increasing audience is reached and the data of millions of online consumers are available to them. If we are able to combine and use these in the right way, an ultimate cashback shopping experience can be offered.
The year 2018 is therefore the year of the data. Bring together interests, purchases, personal situation and profiles of online consumers to lift the user experience to the next level. At OrangeBuddies, the first steps towards creating this ultimate experience have already been set in motion, the first tests have been carried out in the background and in 2018 our members will also be able to experience this.
For advertisers, cashback platforms, with an ever growing range and extensive data and profiling opportunities, are also a lot more interesting. Targeting to a target group that is interested in the product group that you offer as advertiser, within your potential age group and has made similar purchases before. Who would not want that?
1. ShopBuddies 100% cashback worldwide One of the concepts for which we want to use this data application is ShopBuddies. Before we can get started, the 100% cashback will be rolled out in all countries in the first quarter of 2018. In addition to larger markets such as the Netherlands, Germany and Italy, where the concept went live last year, we also see opportunities in the growing markets. Poland and Spain for example, but also Scandinavia where online consumers are very active when it comes to purchases.

2. Cashback at webshops, product categories and…on products! After months of development and testing behind the scenes, in 2018 we will integrate a new cashback application into our concepts. From a search engine for cashback webshops and categories we will shift to a product search engine. Consumers are increasingly product-oriented and want to know how much cashback they will receive on a specific product. Knowing which webshops this product is available with cashback and where they are the cheapest. These and many more technical possibilities are currently being researched and developed in order to make it accessible to everyone later in 2018.
3. Personalisation and segmentation With the increase in data from consumers, we are able to serve advertisers more and more specifically when it comes to their (potential) target group. Segmentation by age, family situation, education but also based on previous purchases and search history. On the other hand, based on this collected data, we can provide our members with the desired information much better. Every person is unique and has his or her own interests. So, within our cashback platforms, both developments are underway aimed at improving the user-friendliness for the consumer and offering tailor-made targeting for advertisers. Our goal is also to be able to serve both groups even more in this year.
4. Webshop partnerships and branded campaigns This year we also want to expand the number of partnerships with webshops worldwide. Given the growth of affiliate marketing and increasing familiarity with cashback, we expect more advertisers to be open to collaboration. We also like to enter into discussions with retailers who are active internationally to achieve their marketing objectives in all these countries. We know better than anyone that every culture is different and we are therefore committed to providing the target group with an effective message at the right time and through the desired device.
In addition to these priorities for 2018, we naturally strive to achieve a good growth in turnover, the number of members and the cashback paid out. OrangeBuddies wants to contribute to the further publicisation of cashback in various countries and to further expand its market leadership.
In 2018, OrangeBuddies can be found at various exhibitions and events in different countries. View our exhibition calendar for an overview of the events that have already been planned.