In 2016, OrangeBuddies Media further implemented its international cashback strategy by entering various new markets. We recently extended our international reach to the Czech Republic with the CashbackDeals.cz. cashback website. As in all the other countries in which OrangeBuddies Media is active globally, the Czech cashback website was developed entirely in-house by our own technical team and native speakers.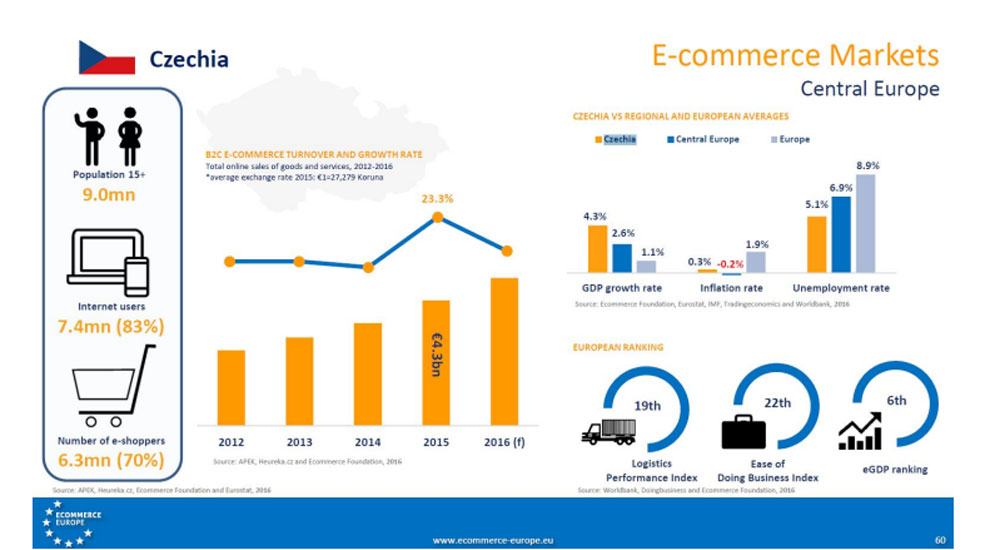 E-commerce has grown exponentially in the Czech Republic in recent years and online expenditure even accounts for 2.6% of the GDP according to calculations by
Ecommerce Europe
earlier this year. As such, it has overtaken countries such as the Netherlands, Norway, Sweden and Austria. Of over 10 million residents of the country, approximately 83% use the internet and over 6 million
Czechs shop online
. This means the Czech Republic offers sufficient potential for online cashback programs.
CashbackDeals.cz largest cashback website in the Czech Republic
In over 7 years, OrangeBuddies Media has developed into an international company with sales offices in various countries and its own technical development company. This allows the company to enter new markets, such as the Czech Republic, within a short space of time. We work with native speakers for all countries to guarantee the quality of the cashback concepts. CashbackDeals.cz is managed from the Berlin office and will develop into one of the largest cashback websites in the Czech Republic in the coming year.
International reach expanded further
In recent years, OrangeBuddies Media has expanded its international reach considerably to include countries such as the UK and Sweden. In 2016,
Australia
and the Czech Republic were added and preparations for the launch of
cashback websites in Denmark and Norway
are in full swing.