It is exciting to see how turnover and number of purchases develop around Black Friday every year. Just as for advertisers, it is an ever-growing online shopping event for OrangeBuddies Media and its worldwide cashback websites. In 2017, Black Week again showed that there is still considerable ongoing growth. OrangeBuddies Media's cashback websites recorded a 50% increase in the number of purchases and virtually double the turnover compared to 2016.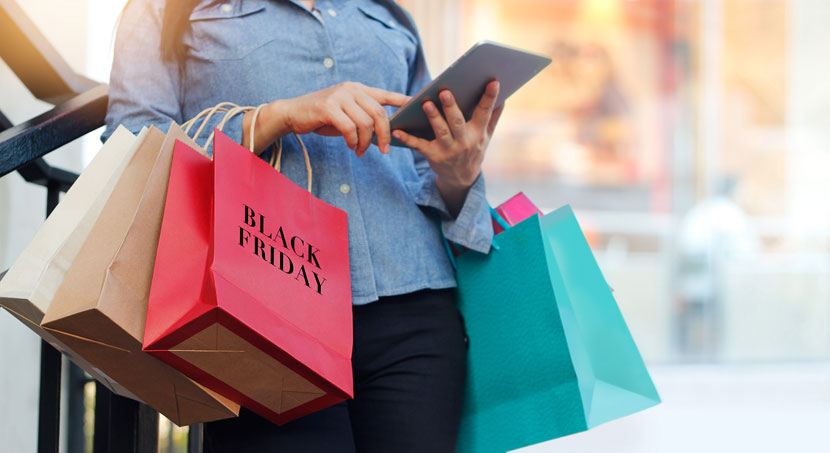 Worldwide, more advertisers participated in the Black Friday promotion. Partly for this reason, the event received a huge boost this year. Demand for Black Friday display options at OrangeBuddies Media was so great that in some countries, extra visibility was created via the available channels. This resulted in double the total turnover compared to Black Friday last year. The number of transactions carried out via one of OrangeBuddies Media's cashback websites increased by at least 50%. For ShopBuddies, the
100% cashback website
of OrangeBuddies, an even higher increase was measured.
Top 3 for Black Friday: the Netherlands, Germany and Italy
The three best performing countries this year were the Netherlands, Germany and Italy. As top markets for OrangeBuddies, these 3 were expected to be in the lead, just as they were last year. Despite already high turnovers in these countries in previous Black Friday editions, a doubling of turnover was once again recorded. This shows that developments in the field of cashback in these countries have by no means reached their peak. The enormous growth seen in countries like Austria, Switzerland and Belgium is striking. With an increase of double to triple the turnover, these countries are clearly this year's fastest growers of Black Friday. In countries where OrangeBuddies Media only obtained a substantive market share this year, including the Czech Republic, Norway and Portugal, Black Week is a popular time for making online purchases. These countries are expected to demonstrate further growth in the coming years. Other countries also all saw an increase in transactions and turnover, albeit less spectacular in comparison to the aforementioned countries.
Other product categories catch up with electronics
On average, cashback shoppers spent more on their Black Week purchases this year. Average order value increased by at least 15% compared to the same period last year. In addition to electronics, there was a notable increase in fashion, toy and beauty purchases, and travel scored well too. Since more advertisers in different product categories are participating in the shopping event, purchases are becoming increasingly varied. Whereas electronics was the ultimate product category for grabbing a bargain on Black Friday and Cyber Monday in previous years, this is now far more widely oriented. There is virtually nothing on which you cannot get a discount. In addition to expansion of the product range and the advertisers who participate, extension of the Black Week period also contributed to an increase in turnover. Black Friday is no longer 1 day or weekend. Advertisers make their discounts available to the public a few days before Black Friday. Purchases are thus spread over a longer period and figures are higher. OrangeBuddies Media's cashback apps also scored well this year. More members used our cashback apps for their Friday purchases compared to 2016. Website traffic still takes the lead, but the apps are catching up.