Increasing sales during Christmas season? Who would say no to that? There has been exponential growth in webshops in recent years and it is therefore increasingly important for you as a webshop to know how to keep reaching consumers. Problems commonly experienced by webshops are: Too much competition and too low a conversion rate from promotional activities. In this article, we give 5 marketing tips that can increase your webshop sales during the coming festive season.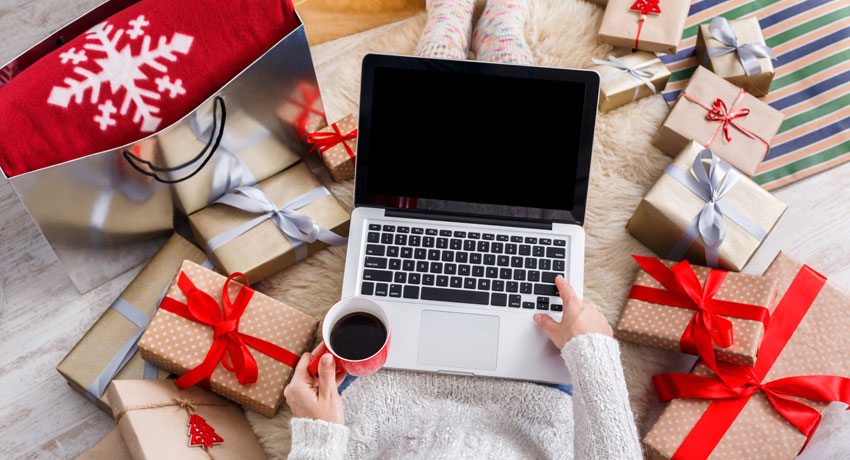 Increasing the marketing budget and expanding the number of advertising channels is usually not the solution for increasing sales. Returns only decrease due to increased expenses and relatively less growth in the number of purchases. Instead, you need to actively target potentially lucrative consumers and manage your available marketing budget as effectively as possible. It is better to reach a limited group of consumers with a high conversion rate than the masses who are by no means all interested in your products or services. In this article, we give 5 smart and, above all, targeted marketing tips for giving your webshop an extra boost in the month of December. Naturally, you can apply these tips all year long, but they are even more important for generating extra turnover as the festive season approaches. Benefit from these tips and watch the profitability of your webshop take off in December.
Tip 1: Full attention and specific targeting with dedicated cashback mailing
Have you ever considered sending out a dedicated mailing via a cashback publisher? With a comprehensive database of loyal members, a dedicated mailing focuses full attention on your product or service. The costs are a little higher than the other options below, but you have the opportunity to communicate directly with your potential target group. You can target the people you want to reach very specifically with extensive segmentation options. In principle, you can also decide the date and time of sending yourself. To achieve the highest possible click-through and conversion rate from the mailing, a good banner with a clear call-to-action is a must. The landing page must correspond with the message in the mailing and lead the interested party through the webshop quickly and easily. A dedicated mailing can give well-known and less well-known webshops a good conversion boost. That way, a well-known brand becomes top of mind with the target group again and a growing brand can increase its familiarity. Our experienced sales team would be delighted to assist you further in achieving the highest possible conversion rate.
Tip 2: Wide reach at an attractive price with multiple image cashback mailing
Do you recognise the benefits of sending a mailing to loyal cashback shoppers, but does your budget not stretch far enough, or would you like to spread it across multiple channels? Then the multiple image cashback mailing is a good alternative. A mailing that is sent to a huge database of loyal cashback shoppers and in which you only share your message with a few other advertisers. Because of the limited number of advertisers in the multiple image mailing, your product or service still receives a great deal of attention. At an attractive price and with wide reach, you can generate extra turnover for your webshop with this option that is easy to implement. Here too, a good banner with a clear call-to-action or a very appealing offer can make the difference. The message and look of the banner in the mailing must correspond with the communications on the landing page to give your (potential) clients a soft landing and to encourage them to make a purchase.
Tip 3: Banner package for visibility at various touchpoints and multiple channels
Do you want to make sure your brand or webshop is top of mind with a large consumer audience during the festive season? Then the broad visibility of a banner package on a cashback website could be a good choice. You create extra visibility for your brand amongst a large audience via multiple channels, including website, app and email. Given the number of placements via the various channels, the price for a banner package is very attractive. Consumers often need to be exposed to multiple touchpoints before they finally make a purchase. By displaying your message to cashback shoppers at numerous touchpoints and via multiple channels, they progress through the
whole customer journey
within the cashback platform. From the first trigger to generate interest in a new webshop or new product, to the decision to actually make a purchase. Besides, members' confidence in their cashback website means they are more likely to buy from webshops from which they have not bought something previously.
Tip 4: Exclusive Mega banner for cashback members who intend to buy
The average number of purchases by members of cashback websites is many times higher than for non-members. These people intend to buy something when they visit the website and therefore always log in to their accounts to subsequently make a purchase using cashback. The Mega banner option, which advertisers can obtain exclusively from OrangeBuddies Media, is only visible to members who are logged in. As an advertiser, a mega banner focuses the full attention of all members on your offer or product. To trigger cashback members in such a way that they click-through on your mega display, you need a clear banner. For example, a competitive (temporary) offer they cannot miss out on. You can use the mega banner on one or several days, depending partly on the amount of extra exposure you want to generate.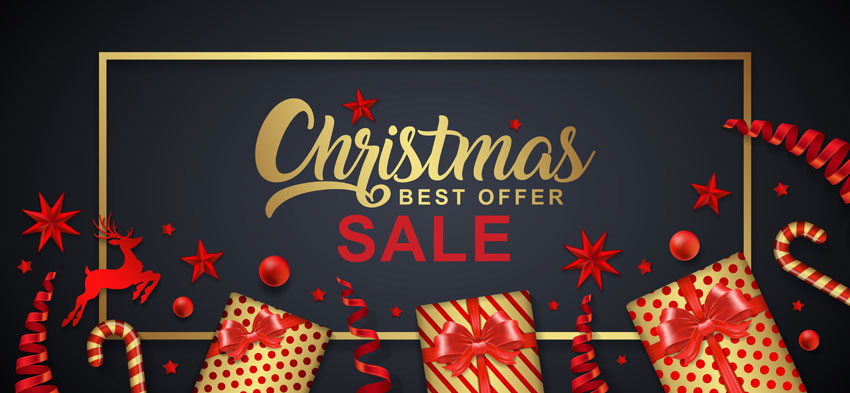 Tip 5: Consumers with a specific intention to search and buy on theme pages
Theme pages aimed at special events, Christmas for example, attract visitors with an above average interest in the theme. You actually cannot afford to miss out on such a page to give your sales an extra boost during the festive season. If you do not feature on the page, then one of your competitors will and that is a missed opportunity. The theme pages on OrangeBuddies Media websites are accessible both to cashback members and visitors of the website. A great deal of traffic is generated on the cashback websites every day, especially during this busy month of December when everyone is looking for all kinds of Christmas gifts. A banner at the top of the theme page immediately attracts the attention of visitors. They cannot miss it and you create extra visibility for a longer period at a relatively low cost. Particularly during the period you want to stand out even more to consumers who have an obvious intention to buy. As you have read above, there are numerous ways for increasing sales during the coming festive season via cashback websites without spending your entire marketing budget. The different promotional options can be employed separately or they can be combined. But do not wait too long to reserve extra visibility for the festive season, because other advertisers are lurking and the schedule soon fills up.
The rapid rise of cashback apps
In addition to visibility on OrangeBuddies Media websites, our apps can also generate extra traffic and a higher conversion rate. Use of the apps has increased rapidly over the past year, partly due to a general increase in shopping via smartphones. After all, you always have it with you, wherever you are. Not only are various bannering positions available via our apps, use of push notifications is also included in the options. Would you like to know more about the abovementioned options and the corresponding prices? Or reserve your spot now? Then
contact us today
and we would be happy to discuss which option would best suit your needs.